That Time Konami Made A Game About Fat-Shaming A Penguin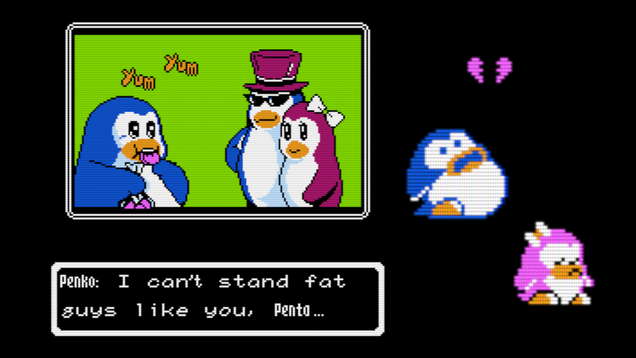 On its surface,
Yume Penguin Monogatari
seems like a standard, early '90s NES platformer. It features a lovable hero, colorful environments, and a catchy, chiptune soundtrack from the old masters at Konami. But beneath all that, this classic side-scroller is also so bluntly, nakedly fatphobic that I couldn't help but…
Read more...
Continue reading...